A heatwave spreading across Europe is fuelling wildfires in Portugal, France and Spain.
Around 3,500 firefighters in Portugal are battling dozens of blazes, as temperatures break records in various parts of the country.
The worst has been reported in Leiria, where 600 people were forced out of their homes.
It has triggered memories of deadly wildfires in 2017, which claimed the lives of more than 100 people.
Heatwaves have become more frequent, more intense, and longer-lasting because of climate change. The world has already warmed by about 1.1C since the industrial era began.
Adelino Rodrigues, a 77-year-old farmer in Leiria, said that "everything burned".
"It looked like the end of the world," he said.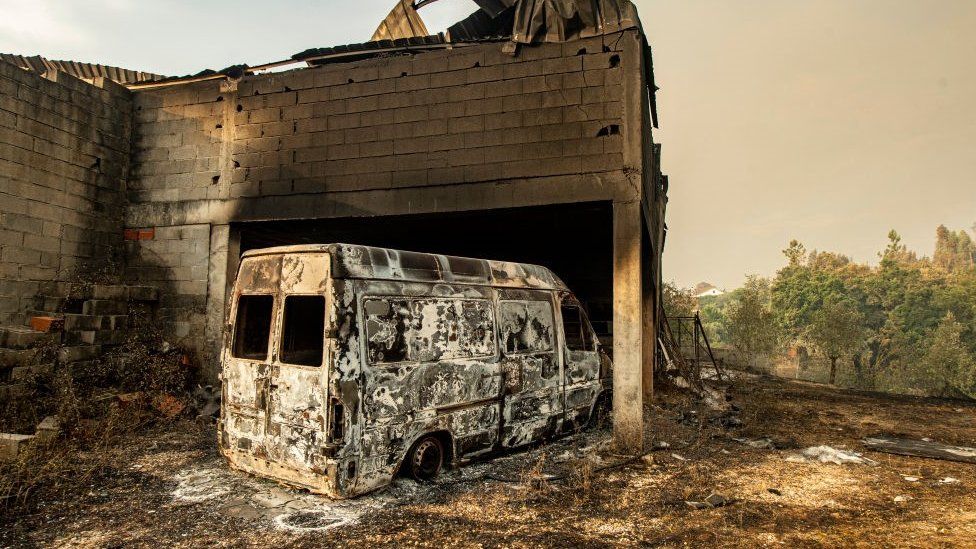 The body of one person was found in a burned area in the northern region of Aveiro, officials said.
Portuguese Prime Minister António Costa said the hottest temperatures are expected on Thursday.
In France, about 1,000 firefighters are trying control two major wildfires.
The blazes in the south-west of the country have already burned almost 4,000 hectares.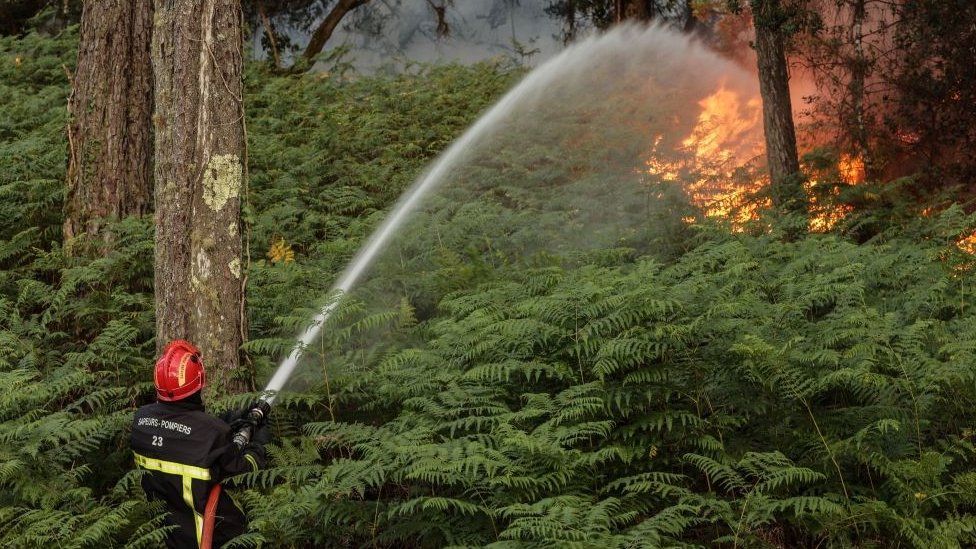 Most of Spain was put on high alert on Wednesday, and the country's state meteorological agency AEMET said some regions were "suffocating". The Andalusian town of Almonte recorded a temperature of 45.6C on Wednesday.
Spain's hottest day of the year is expected on Thursday.
More than 70,300 hectares were burned in Spain between 1 January and 3 July, the government said – almost double the average of the past 10 years.
More than 3,000 people have been evacuated in Turkey due to a wildfire in the south-western Datca peninsula.
Europe has been battling soaring temperatures all week.
In the UK, the heatwave is forecast to peak on Tuesday, with highs of 36C (96.8F) forecast.