Thailand is a magical place. While most people associate Thailand with soft white beaches and sunny days, this tropical paradise also boasts cosmopolitan towns, majestic palaces and old temples, hiking routes that fade into misty mountains, and some of Southeast Asia's best shopping. Here we have enlisted the 10 best Thailand cities for you to visit during your vacation.
Bangkok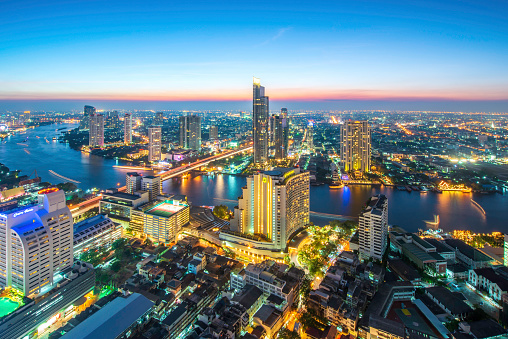 Image Credits – Unsplash
Bangkok, a thriving city where metal and glass skyscrapers coexist with centuries-old temples, offers a diverse range of activities. The Temple of the Emerald Buddha, also known as Wat Phra Kaew, is Thailand's most revered temple and a must-see for tourists to the Thai capital. Wat Pho, a 10-minute walk from the Grand Palace and home to a 46-meter-long reclining Buddha coated in gold leaf, is another must-see. Khao San Road, in the middle of Bangkok, is a popular destination for backpackers and travellers looking for shopping and street food. It's also very bustling at night, with live music, street performers, and a variety of open-air eateries.
Also Read: Romantic Restaurants in Paris
Ayutthaya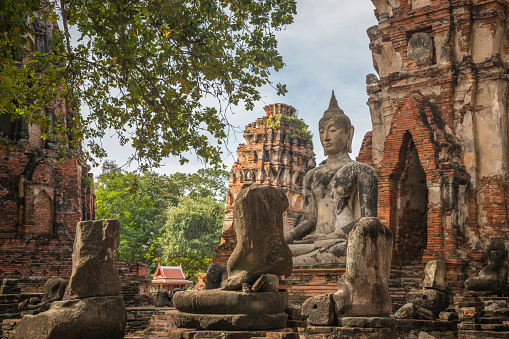 Image Credits – Unsplash
The ancient city of Ayutthaya is one of the most popular destinations in Bangkok and is well worth a visit. The vast complex of ruins, which spans 289 hectares and is encircled by three rivers, is a UNESCO World Heritage Site. Wat Chaiwatthanaram is one of Ayutthaya's most well-known temples, with a 35-meter-high prang (tower-like spire) and eight chedi-like chapels in its center. The head of a Buddha statue entangled in the roots of a tree can be found in Wat Mahathat, a modest temple. Customize your Thailand tour package from Pickyourtrail and have an extraordinary holiday! 
Chiang Mai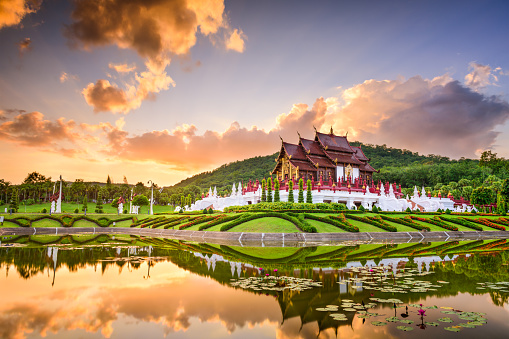 Image Credits – Unsplash
Chiang Mai, Thailand's laid-back capital, is easy to travel and is regarded as the ideal location for outdoor enthusiasts, as it is surrounded by national parks, waterfalls, and mountains sprinkled with historic temples, including Thailand's highest peak, Doi Inthanon. Trekking is another popular activity in the area, with visitors having the opportunity to travel through the surrounding hills and mountains to reach tribe villages. Chiang Mai is a budget-friendly destination that is also vegetarian-friendly and offers ethical ways to get closer to nature.
Hua Hin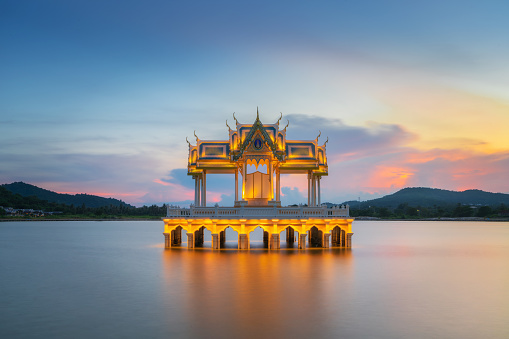 Image Credits – Unsplash
Hua Hin has been a popular beach resort location in recent decades, especially by families, couples, and people seeking access to the sea without the turmoil of nightlife or the crowded sands that may be found on the islands. Because of its closeness to the capital, Bangkok locals frequently visit on weekends, keeping the town active all year. Hua Hin is a popular golf location during the dry season.
Phuket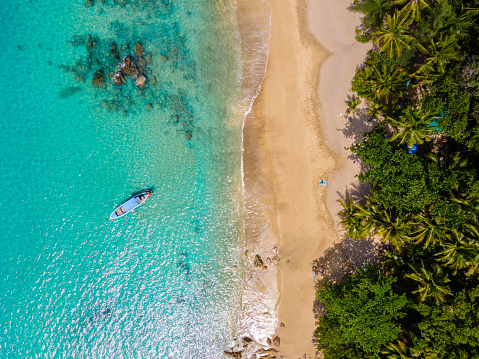 Image Credits – Unsplash
Most visitors to Phuket Town are simply passing through on their route to one of the many white sand beaches in the area, but the town itself is worth a visit for its stunning legacy, which is evident to anybody who walks through the Old Town centre. Even though the Phuket town night market is only open on weekends, it remains the top shopping destination in the area. You'll find everything here, including souvenirs, clothing, and electronics, as well as some of Phuket's greatest street food.
Pattaya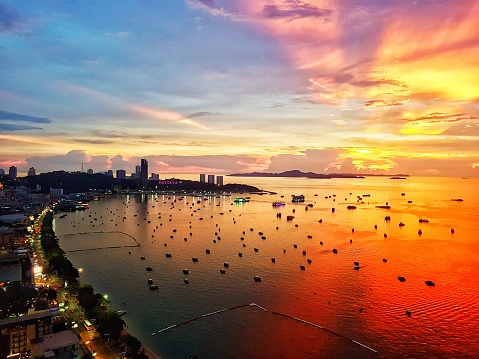 Image Credits – Unsplash
Pattaya is known for its wild nightlife, but the city also features plenty of water activities, a four-kilometer-long sandy beach, and plenty of trekking alternatives, including the chance to walk up a large golden staircase to reach the 18-meter-tall golden Buddha at Wat Phra Yai temple. Hiking up Pratumnak Hill provides a panoramic view of the bay and the sea.
Kanchanaburi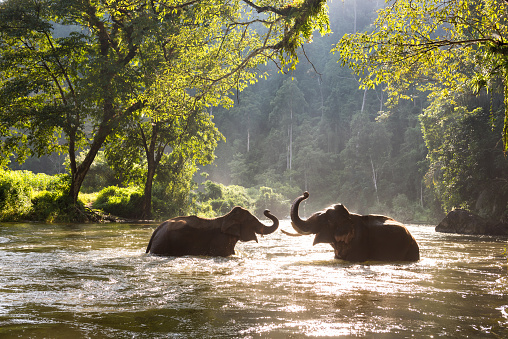 Image Credits – Unsplash
Kanchanaburi is primarily known for being the location of the "Bridge across the River Kwai." The railway was never completed, thus visitors can now take a standard local train across the bridge. It's a short ride that's both beautiful and depressing. The Kanchanaburi War Cemetery and the Thailand—Burma Railway Center, both nearby, provide detailed information on the railway's history as well as the POWs who lived and died here.
Krabi Town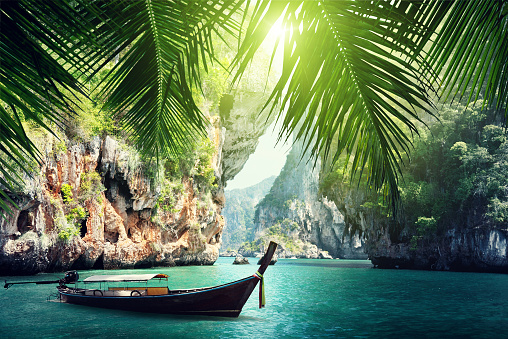 Image Credits – Unsplash
Krabi is more than simply a transit point; it's an authentic Thai market town just minutes from the world-famous white-sand Railay beach. Even if the magnificent Ao Nang and Koh Phi Phi islands beckon, Krabi Town is worth a visit for a taste of authentic Thai culture.  The Krabi Riverside Walk, where the town's night market is held every day, is a good area to get a sense of the community — boats, older citizens practising Tai Chi, and little food stalls all blend in perfectly.
Sukhothai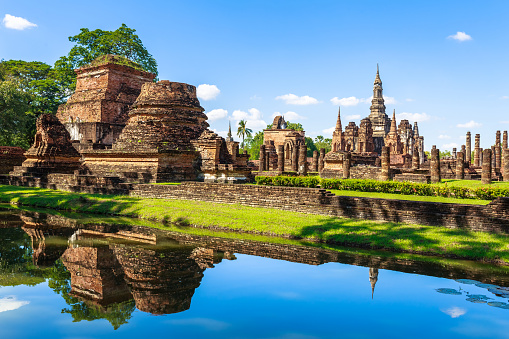 Image Credits – Unsplash
The ancient kingdom of Sukhothai spans 7,000 hectares, yet the most of the ruins – 193 temples and monuments – are contained within a 70-square-meter space. The largest temple in the area is Wat Mahathat, which was built around a mandala to house Buddha relics. There are 168 stucco figurines in the temple, eight stupas encircling the main one, and a beautiful pillared hall that serves as a passageway. Wat Si Sawai, the park's oldest temple, was built in the late 12th century and is known for its three intricately carved prangs (tower-like spires) that symbolise the Hindu trinity.
10.Pai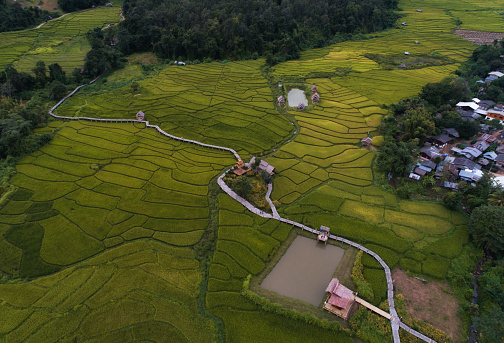 Image Credits – Unsplash
Pai is situated on the banks of the beautiful Pai River. It has become a popular destination for travellers and explorers looking to discover another side of Thailand. Pai compensates for its lack of opulent hotels with swimming pools with picturesque hills ideal for climbing, hot springs, and a variety of hill tribes to visit, including Karen and Hmong settlements.
Even though Bangkok is your initial destination, it is worthwhile to consider visiting other cities while using Bangkok as your base to explore the country. There are many places to visit in Thailand, from beachside Hua Hin to outdoor-oriented Chiang Mai to beach getaways like Krabi and Phuket towns. Therefore, plan your vacation with Pickyourtrail and get amazing deals on your itineraries!